You may be wondering: Where is Krakow? Don't worry, we had the same reaction when we first learned about this hidden gem in Eastern Europe. Krakow is Poland's second-largest city, as well as its former capital. You may not know it now, but trust us on this one. This city will knock you out with its medieval architecture, fabulous surroundings and charming old town filled with cafes, restaurants and stores selling traditional Polish products. These are just some of the reasons why you should visit Krakow sooner rather than later!
What to see in Krakow

Krakow is part of the Southern Carpathian Mountains, which offer some breathtaking views. After all, exploring the city isn't enough. You must also take a trip to the mountains to see the famous Tatra Mountains, as well as the Ojcow National Park. If you'd like to explore the city more, Krakow has much more to offer in terms of sights – such as the Wawel Royal Castle, St. Mary's Church and Krakow's Jewish Quarter. When it comes to food, you'll have plenty of choices. We, however, suggest you try pierogi, traditional Polish pierogi with various fillings (meat, mushrooms or potatoes). You can find them in almost every corner of the city. If you want to visit Krakow and don't like to organize a trip, be sure to contact seekrakow.
Wawel Royal Castle

The Wawel Royal Castle was the residence of Polish monarchs since 1038. It was also the place where royal coronations, royal weddings and funerals were held. Today, it is one of Krakow's most popular landmarks. But the best part of this UNESCO World Heritage Site is that you can visit the castle as a day trip from Krakow. If you visit the castle, you'll be able to see Wawel Cathedral, which is one of the most important Gothic churches in Europe, the Royal State Chambers, the Wawel Dragon and the Astronomical Observatory.
Market Square and Old Town

Located in the heart of Krakow's medieval Old Town, the Rynek Glowny is one of the most popular places in the city. It is surrounded on all sides by beautiful Gothic architecture and houses a famous landmark – Krakow's famous Town Hall. If you're looking for something a little quieter, you can stroll through the medieval Old Town, where there are many charming cafes and restaurants. You can also visit St. Mary's Church, which dates back to the 13th century and is one of the most important churches in Krakow.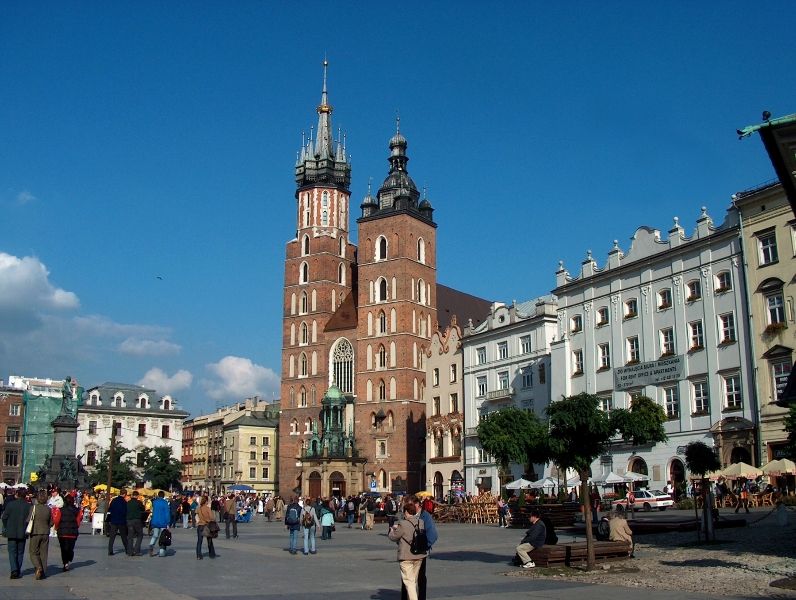 Summary.

These are just some of the reasons why you should visit Krakow sooner rather than later! This city is filled with a mix of fascinating history, modern culture and beautiful architecture. If you love discovering new places, you don't want to miss this one. Krakow is definitely worth a visit! And if you're interested in visiting, make sure to book your trip as soon as possible! The number of tourists in the city is expected to increase significantly in the coming years. Don't miss the opportunity to visit this charming city in Poland!